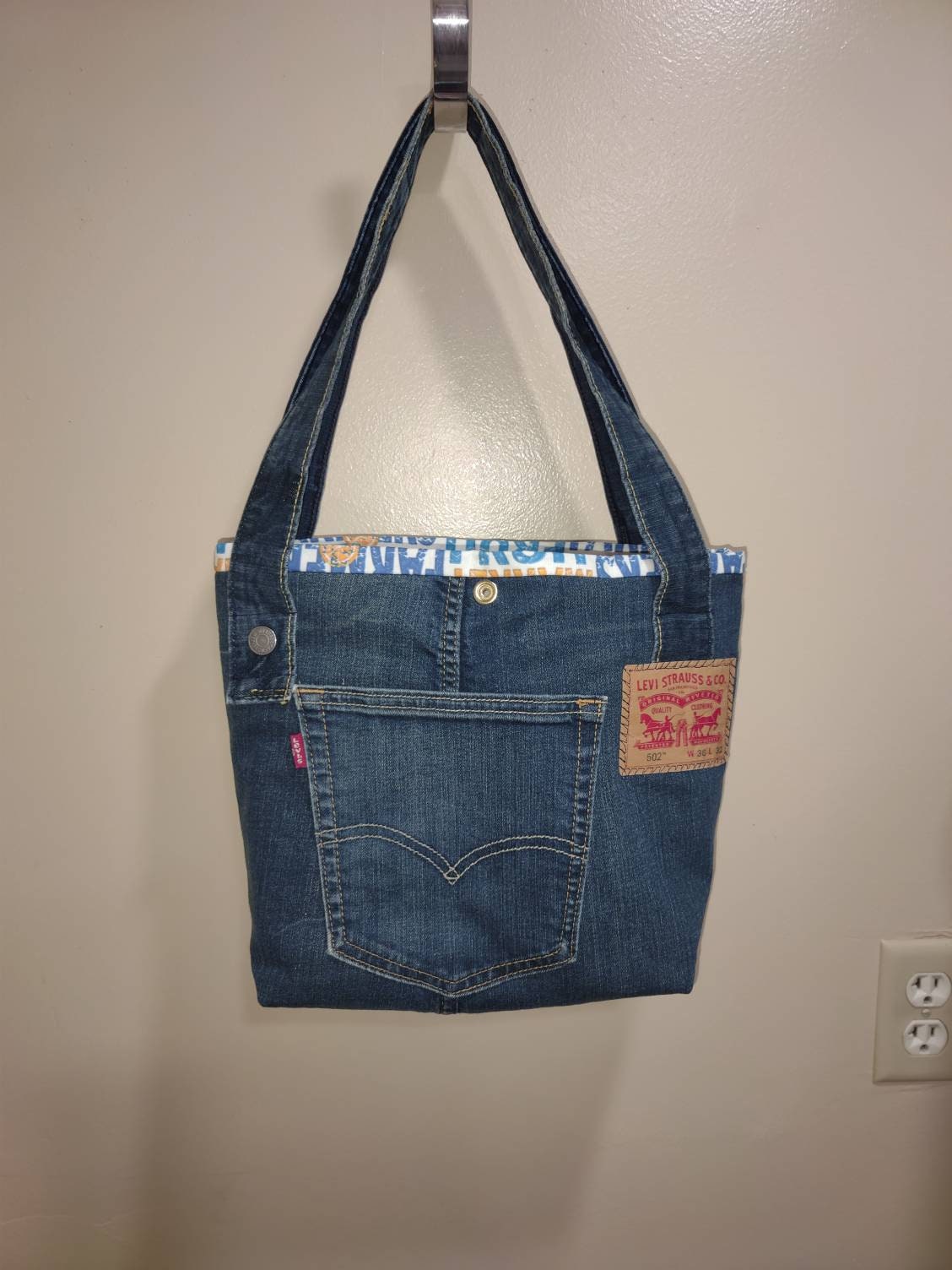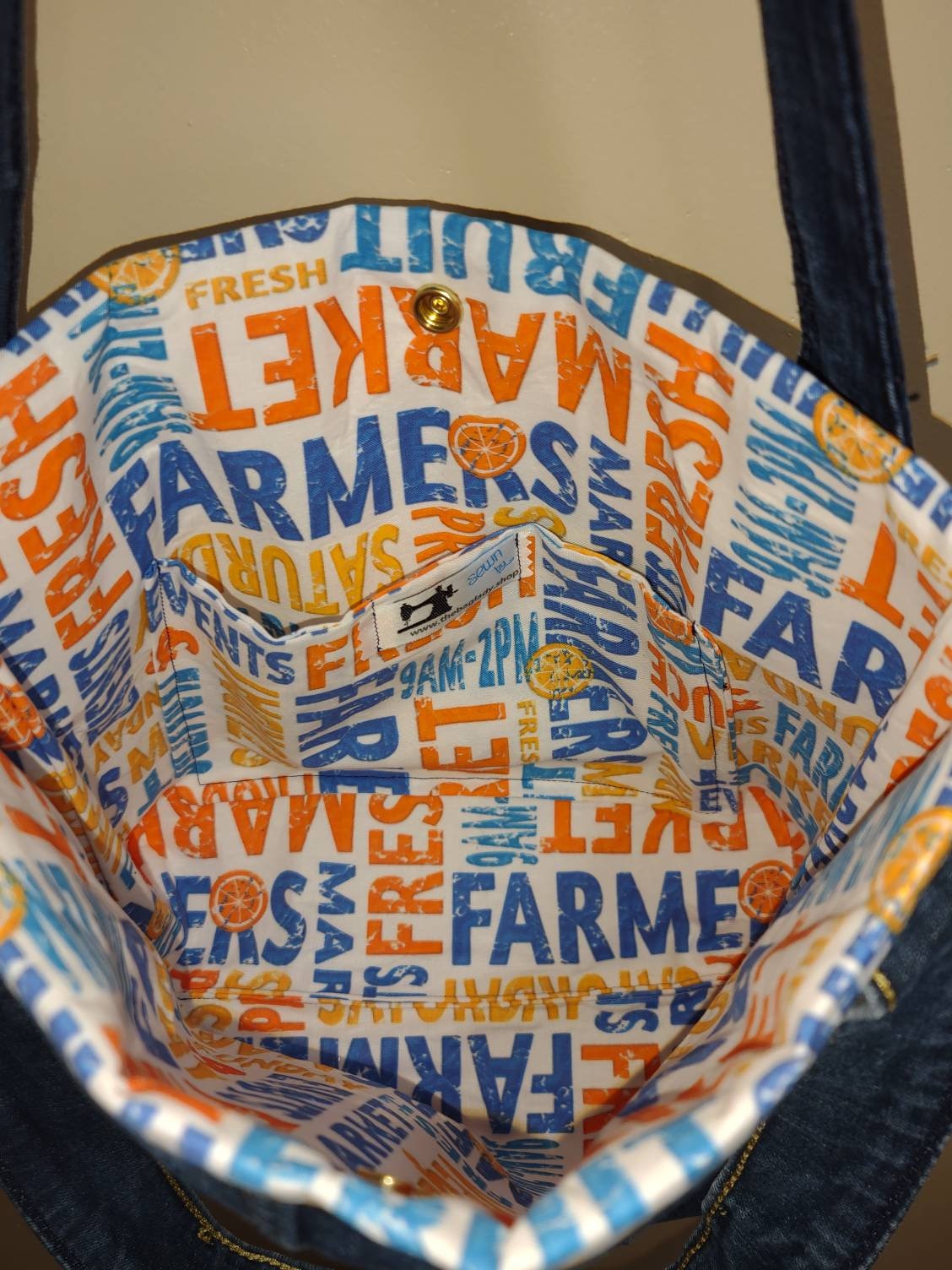 12" wide x 10" high x 5" deep
20" jeans waistband shoulder strap handles.
This bag is insulated for keeping items cold or hot so great to take to market!
Lined with Farmers market theme with pockets all the way around lining..
Pockets outside 1 in back of jeans pocket and 3 pockets in front made with Farmers market material.