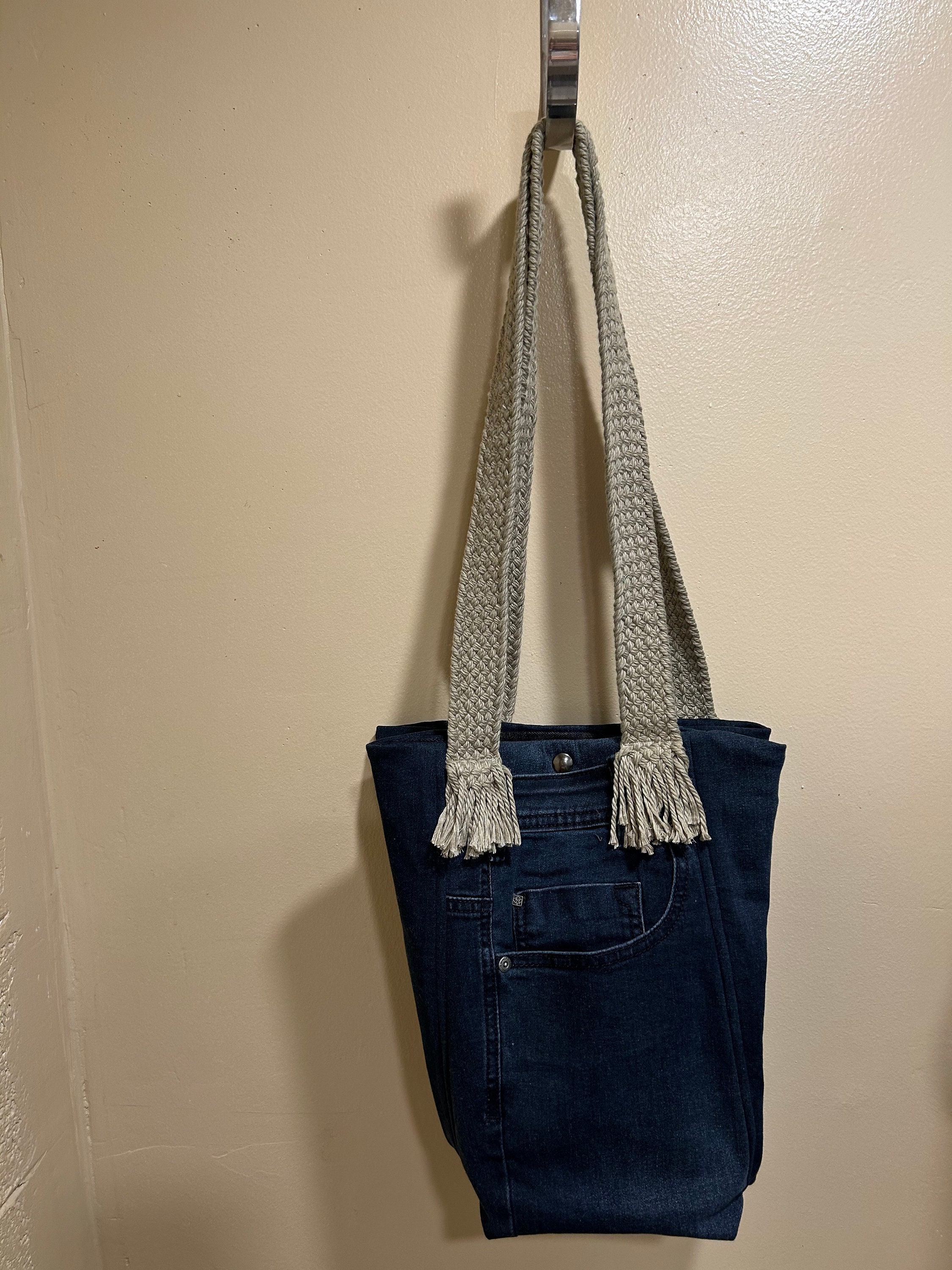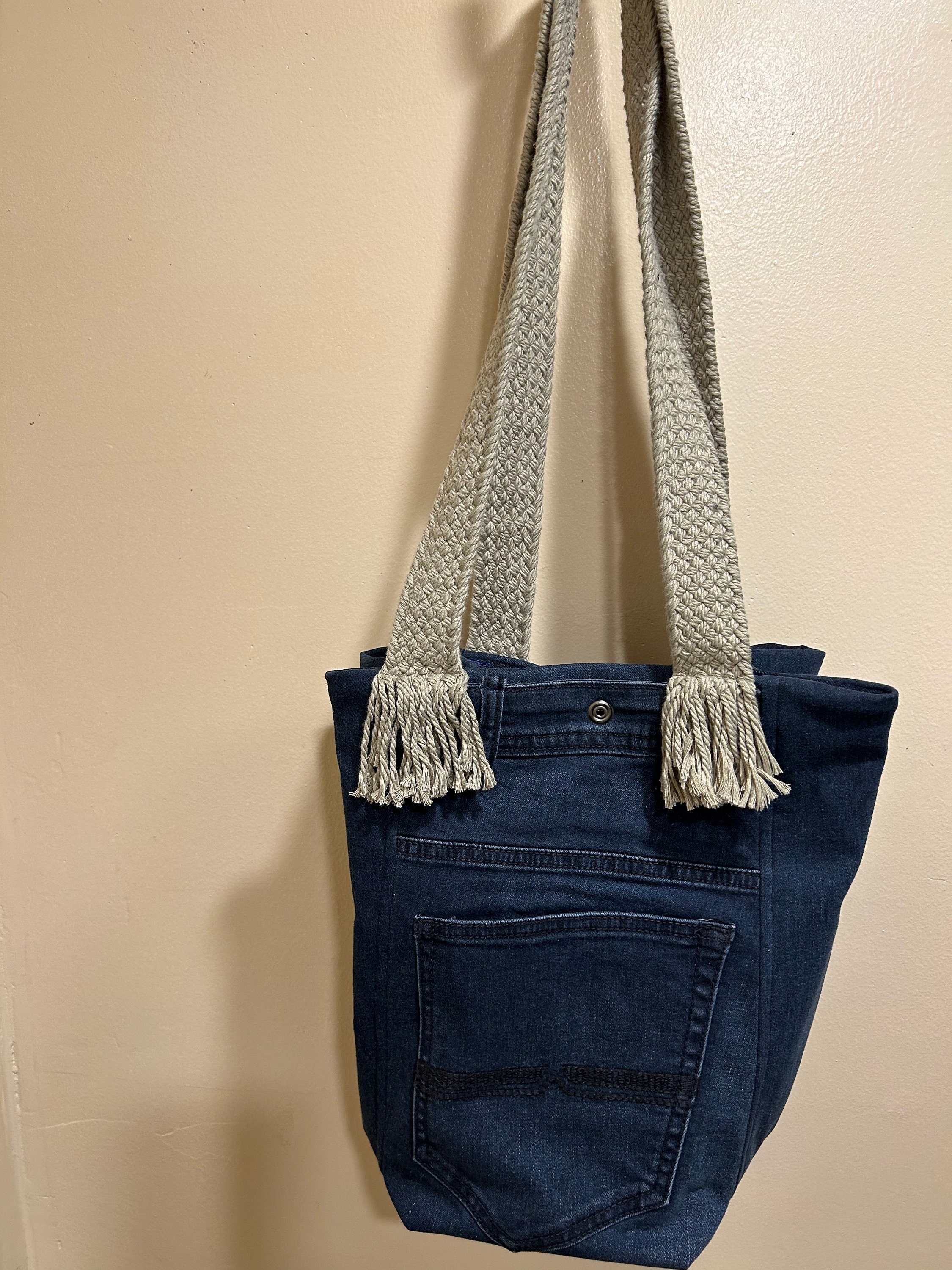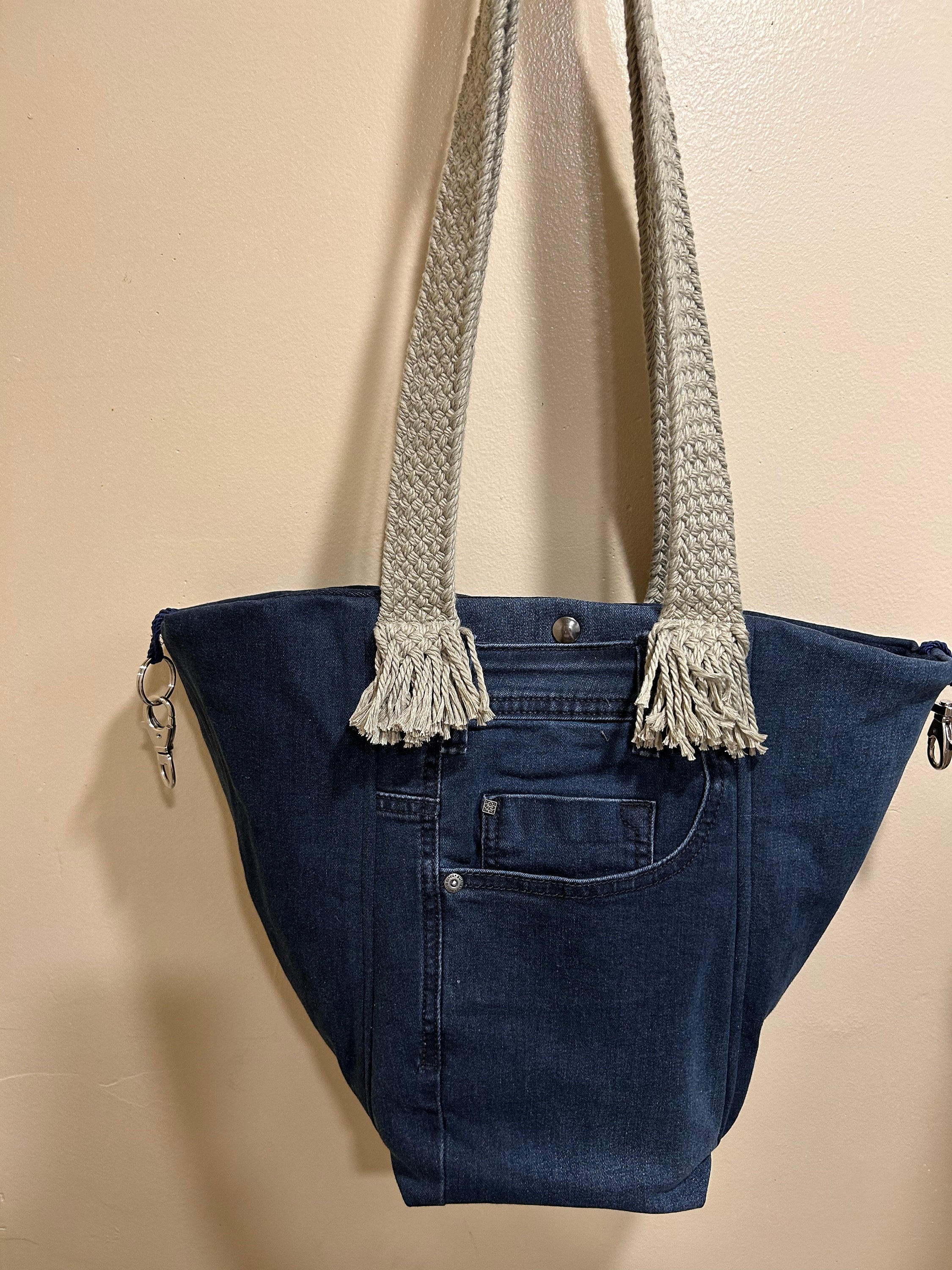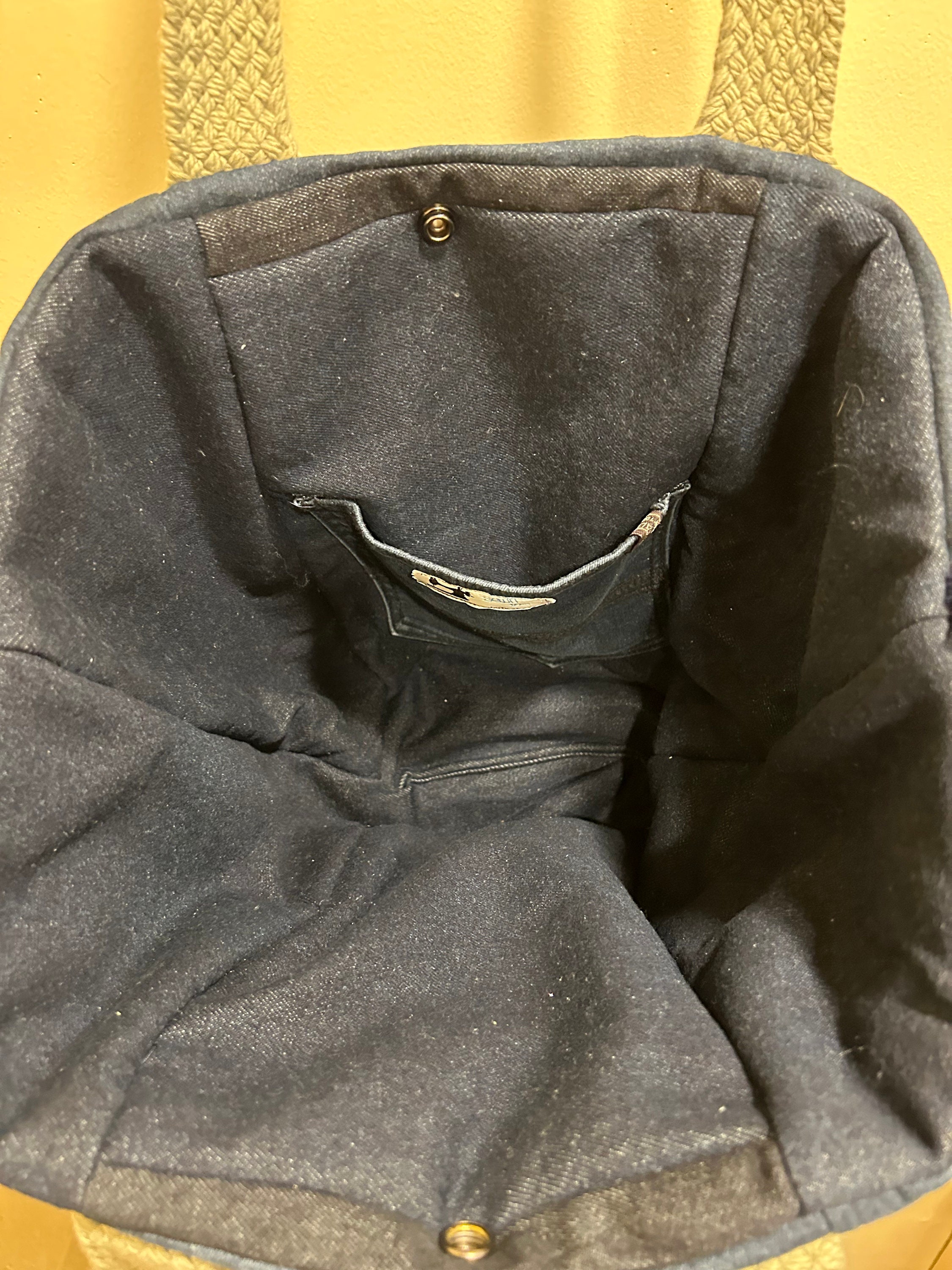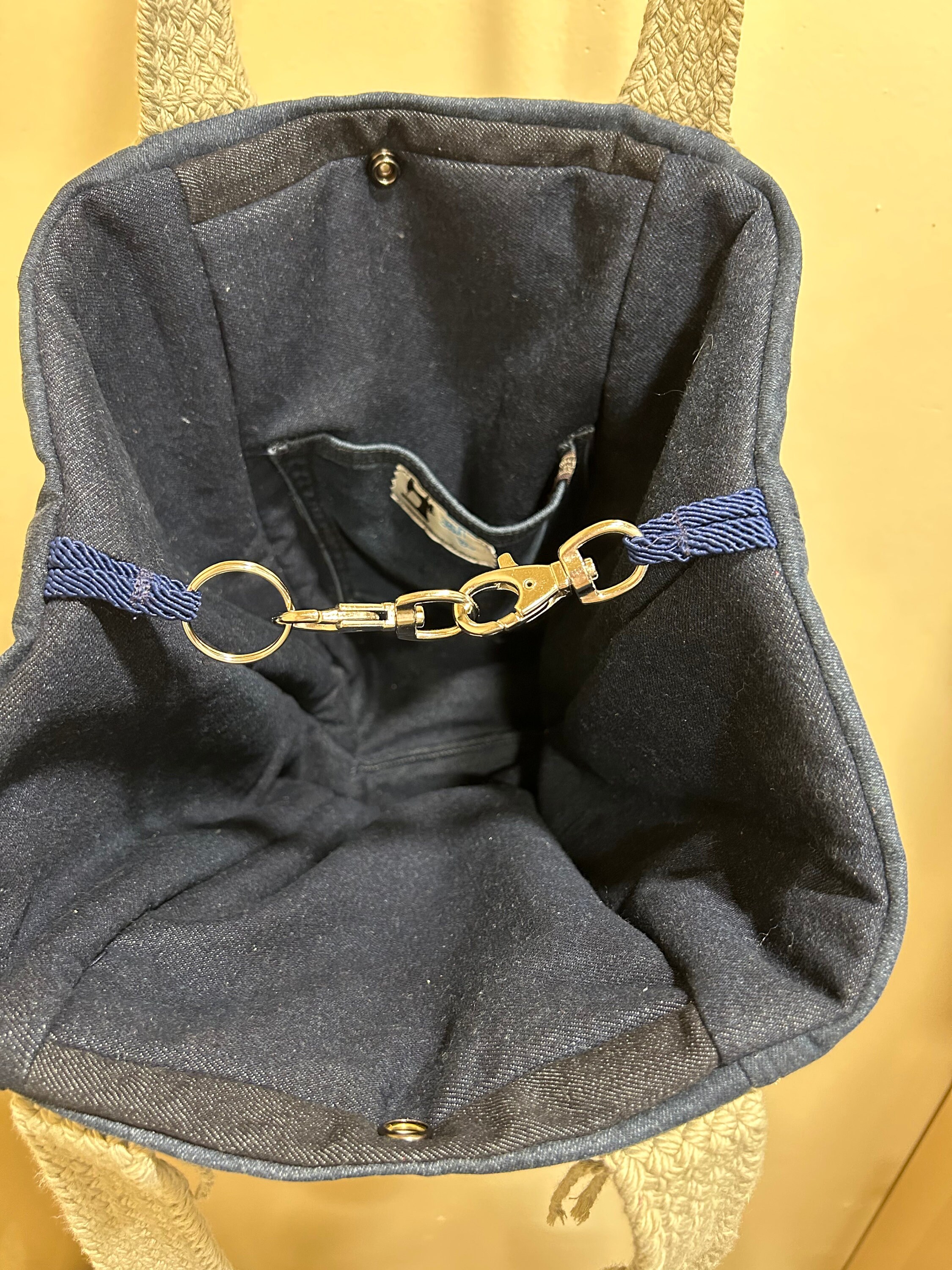 Upcycled denim insulated large tote bag that the sides fold in if you wish to make smaller! This bag is great for taking to the store or farmers market as it will keep your items cold or hot! There is a pocket in the front of the bag taken right from the jeans I used and 1 pocket in the back of the bag.

It's also lined with denim and has one inside pocket.. and has cotton webbing type handles!

There is a metal catch in the middle of the sides of the bag that can be left hooked together as that brings in the sides of the bag, or it can be unlatched to make it into a wider bag!

Finished size of bag:
H: 35-36 cm
W: 43-46 cm
D: 12-13 cm

It has a snap closure!