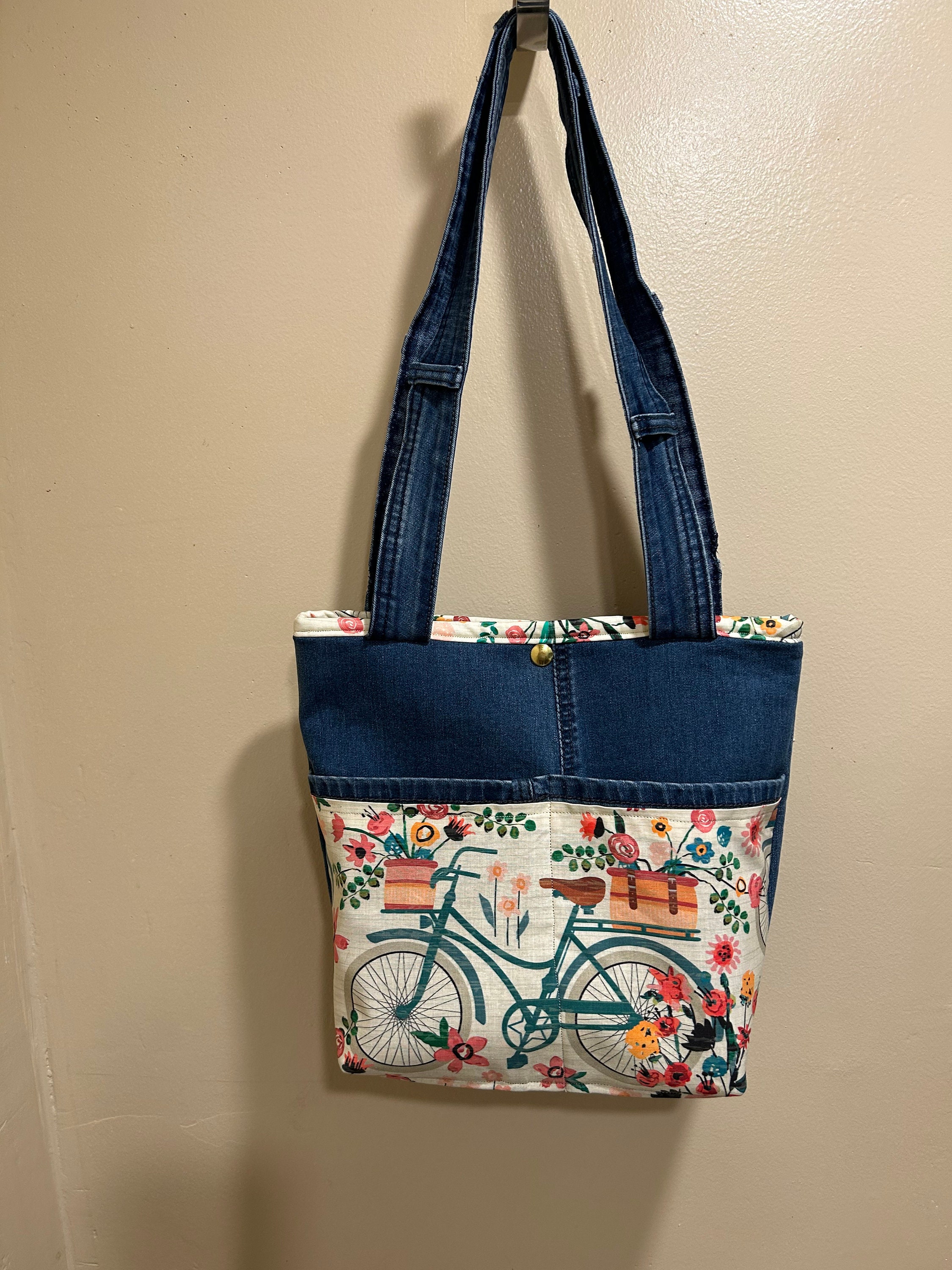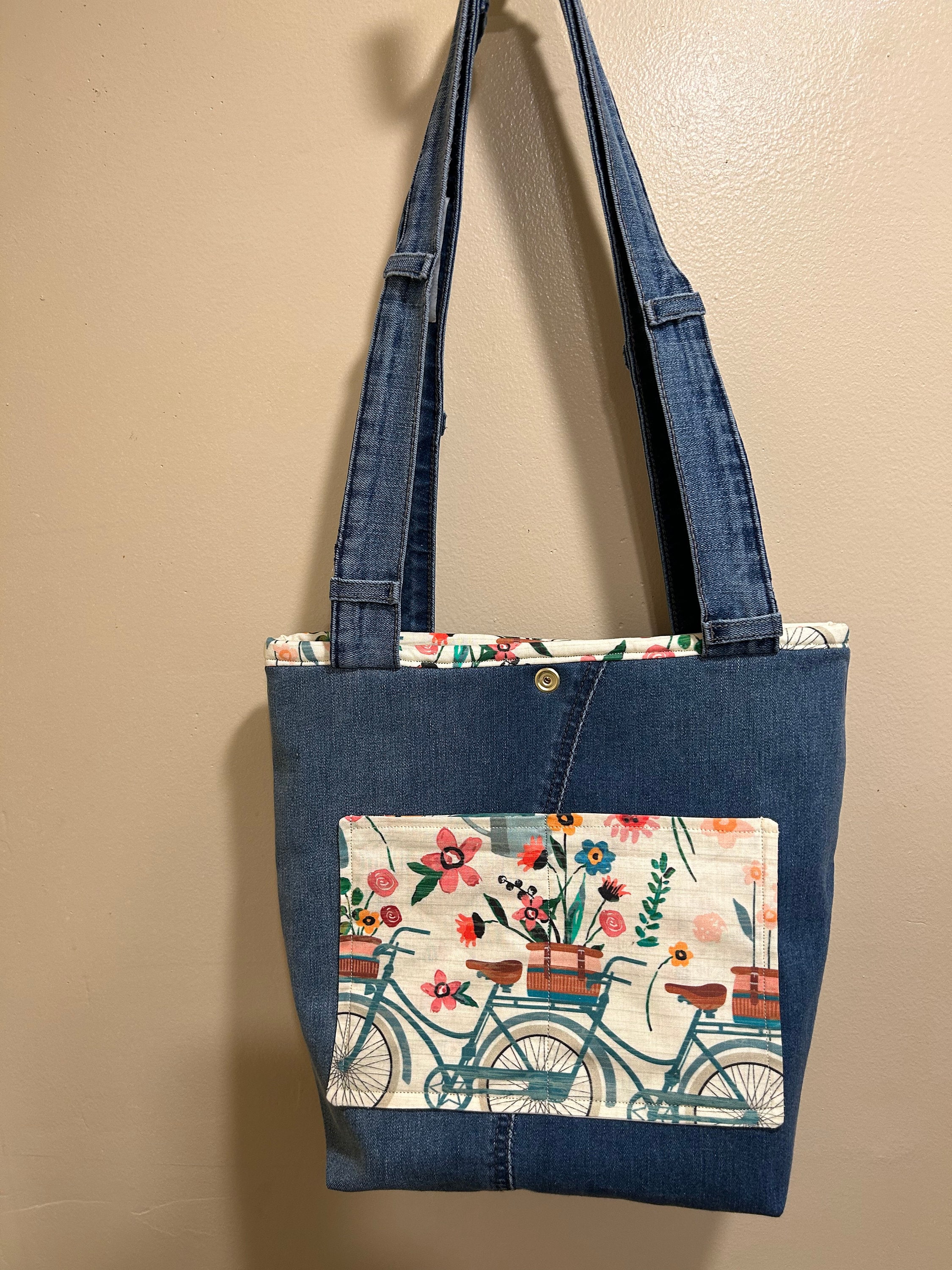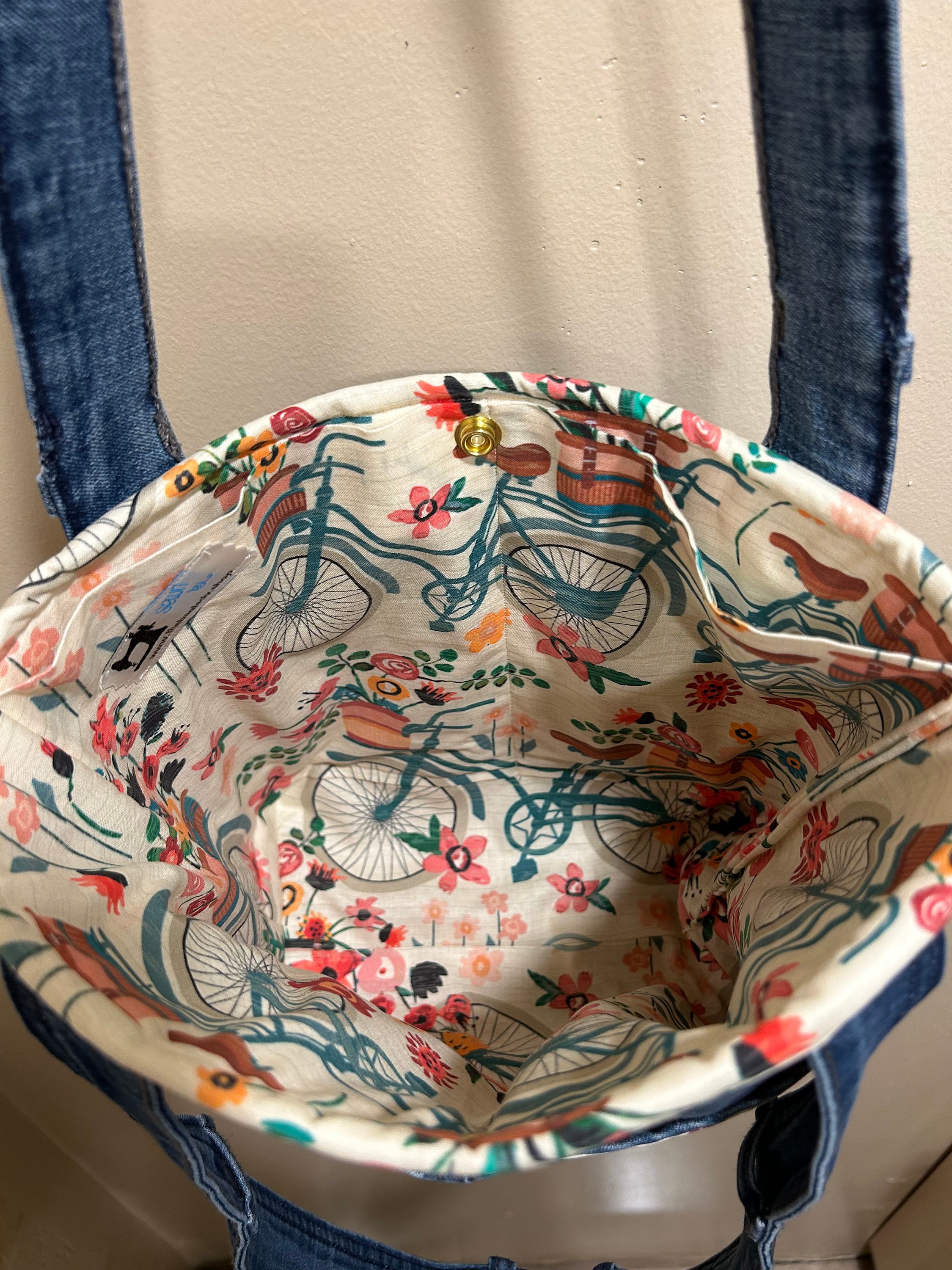 Upcycled denim jeans bag insulated for keeping items cold or hot so ready to take to the Farmers market or grocery store!
Lined with a bicycle and flower themed cotton and also front and back pockets have bicycle flower theme!
2 pockets in front and 2 pockets in back and 1 pocket inside.
Has a snap closure!
This bag measures 12" wide x 10" high x5" deep.
The handles are made from waistbands of jeans and are 28" in length.